Jalapeno King
719 5th Ave, Brooklyn, NY 11215
Order now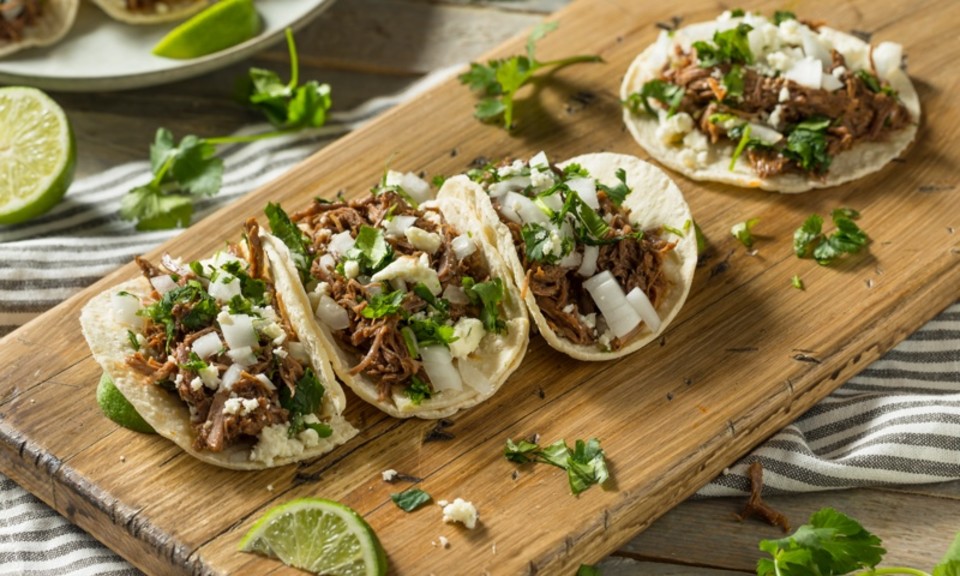 Melissa
I decided to try jalapeo king out, being I love Mexican food and live in an area that has a lot of options. One thing I was hoping was it wasn't a Bs version of texmex. To my surprise... their food is amazing! I've never had a complaint about any of the food. I order here often and plan to order again and again! I tell them every time I order, " Great Food" and I can't wait to enjoy their food. I really 100% love love their food! From tacos to burgers everything is always on point! I mentioned one time that it was my birthday dinner and they were so kind to send me a bag of treats. It made me so glad to know they pay very close attention to detail and so read all my messages. Again , I will be ordering anytime I don't want to cook and hope they get to read this review. Guys keep up the good work, hope you stay in the area for the rest of my life! sincerely thank you!
Theresa
I LOVE this place! It takes all I have not to order from here every day! Their food is delicious! I have ordered from numerous Mexican food places and they all have at least one good thing on the menu! Everything I have ordered from here they knock it out the park every time!
Damasa
Always fast delivery, good customer service and best of all the food especially the Tortas and Nachos are the best. Burritos are a bit bland but everything else we've ordered has been delicious.
Santo
I enjoyed all the food, was a little disappointed with the guacamole but still satisfied. I'm about to order again the tostada with meat and cheese is to die for! Happy customer!!!
Jaqueline
Obsessed with this place! Best food in the neighborhood. Friendly fresh food and delicious! We stopped in the other day and have to resist from ordering from there every day hahaha
Enrique
I heard this place has the best Tortas around, and they were right! Fantastic flavors always whether it be the house Cemita, any of the Tortas, tacos or burrito. The salad dressings are the only random note; once it was missing and another time my Caeser salad came with Italian dressing. However they are SUPER fast and the food is always delicious so I forgive them their dressing issues. *I'm currently waiting for a chicken caeser now fingers crossed!
Pedro
Ok. It's the second time I order from this play and have to say it it, by far, my favorite mexican food in the neighborhood. It's fast, affordable, they use fresh ingredients and everything has a lot of flavor. The al pastor and carnitas tacos are outrageously good. Downside was the salchicha quesadilla which was too greasy but the taste was there. I highly recommend this restaurant
Eric
They are great at delivery and the food is super awesome but if you ever have an issue with an order and need to call one of the guys who works there is super rude and gives you the wrong information on various things without checking their menu or delivery polices, it's pretty lame. Then he tells you you are wrong which is nice. Happened twice to me.
Liani
I ordered the nachos and substituted the chips for fries and omg...SO good! You get a decent amount of food (I got full before I finished the whole thing) and the ingredients were fresh and tasty. Delivery was fast, earlier than scheduled and the delivery guy was really nice and friendly. Highly recommend!
David
If your are in the delivery zone and hungry, this is the place for you. I've yet to order anything that I didn't love.

A word of caution though: if spicy foods aren't your thing, request no jalapeos. They are named Jalapeo King for a reason!
About us
Dinner, Lunch Specials, Mexican
Today

Delivery: 11:00 AM - 8:45 PM

Takeout: 11:00 AM - 8:45 PM

Delivery

Tuesday:

11:00 AM - 8:45 PM

Wednesday:

11:00 AM - 8:45 PM

Thursday:

11:00 AM - 8:45 PM

Friday:

11:00 AM - 8:45 PM

Saturday:

11:00 AM - 8:45 PM

Sunday:

11:00 AM - 8:45 PM

Takeout

Tuesday:

11:00 AM - 8:45 PM

Wednesday:

11:00 AM - 8:45 PM

Thursday:

11:00 AM - 8:45 PM

Friday:

11:00 AM - 8:45 PM

Saturday:

11:00 AM - 8:45 PM

Sunday:

11:00 AM - 8:45 PM
We have the best food around and an atmosphere to match. Our recipes are authentic. The ingredients are always fresh. The result is a menu that bursts with flavor and a certain je ne sais quoi. The truth is, our meals are so delicious that you'd be more than happy to consume them in a barn. But you don't have to because our attention to detail extends to every facet of our restaurant's décor.